Don't let the Weighing Scale Confuse you!
Measure & Understand your Body's composition; it might be telling a different story.
Losing weight is hard. It involves spending time at the gym, stopping yourself from eating your favorite food, and saying "no" to things that make you happy in general and "yes" to things that don't.
If you're like most people, you want to see results that justify your hard work. And that result, more often than not, has to do with seeing that number on the scale go steadily down. So you weigh yourself. Even though you know you shouldn't, you weigh yourself every day because you need a reason to keep going.
Everything is fine until the unthinkable happens: the scale stops going down. Or, after one "cheat day" you find yourself 2 or 3 Kg heavier and you think, "Oh no! Everything I've done for the past 2 weeks is for nothing!" Repeat this a few times and before you know it, you've given up on working out and you've dumped your diet.
Sounds familiar?
The truth is, you were probably doing a good job before you quit. You probably just got discouraged because you did what no one should ever do: you weighed yourself too much and read too much into it.
Every day is too much. Even every few days is too much. Here are 5 reasons why your scale misled you and made you feel discouraged.
First and foremost…
1. You're confusing "weight loss" with "fat loss"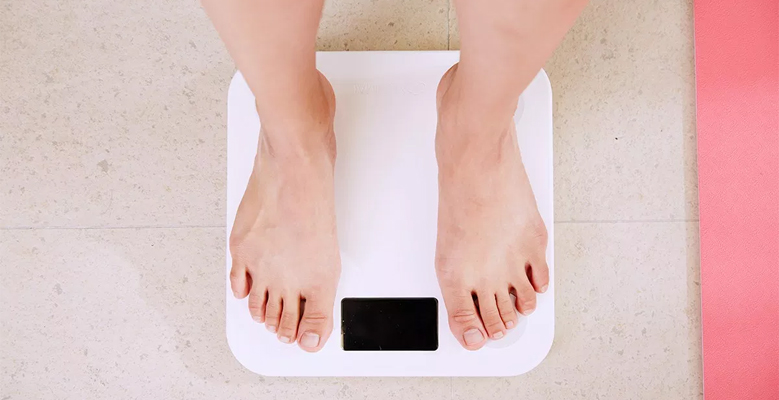 It's a safe bet to assume that when people want to lose weight, what they really mean is that they want to lose fat. The problem is, many people use the words "weight loss" and "fat loss" interchangeably, which are two separate concepts.
Losing overall weight isn't hard – you'll drop a few pounds if you sit in a sauna for a while. Fat loss is harder to achieve, depends on several factors, and it takes more time than you think to truly lose it. Here are a couple key points about fat loss to consider:
When you lose weight, you lose more than just fat.
Muscle and water are two other components that make up your weight, and when you lose weight, you can lose some of each. How much of each you lose depends in part on how much fat you have to lose when you start. Overweight people have more to lose than thin people, and they will lose more weight from fat than muscle than thin people.
You can drop weight but dropping actual fat takes time– more time than you think.
Many people set fat loss goals for themselves that are unreasonable. The truth is, without going on an unhealthy near-starvation diet, you can only expect to lose 1 or 2 kilograms of fat per week at best.
Don't expect to lose too much in a week, because even if you do, that weight is not going to be all fat. Losing muscle is not good for your health, and you will want to preserve it as much as you can.
But what about the people who do claim to lose 10 pounds in a week? There are reasons for this, beginning with…
2. Your glycogen levels are changing, which can cause large weight swings in either direction
Glycogen is a short-term energy source that your body taps into when it needs immediate energy. Although it is produced from many different types of foods, foods rich in carbohydrates like bread trigger glycogen production more than any other food source. It's a very good energy source, so much so that this is the major reason why marathon runners have "pasta parties" the day before the race: it's to fuel up on glycogen! You might also know this by another term carb-loading.
In terms of your weight, however, glycogen has a very interesting attribute: 3 to 4 grams of water will bond to each gram of glycogen. You always knew that diet played a big role in both fat and weight loss, but once you understand the role glycogen and water have with each other, a lot of things will make sense to you. For example:
This is why people lose weight on carb-restricting diets like the Atkins diet
The Atkins diet and other diets similar to it (ketogenic, paleo, etc.) revolve around one major concept: restricting carbohydrates, and by extension, glycogen. Once your glycogen levels become depleted, there is less water for the glycogen to bond to. This is why many people who go on ketogenic-style diets appear to lose a lot of weight very quickly: much of the initial weight loss is simply water.
This is why people believe they've "gained it all back" after cheating on their diet
Here's a common situation that everyone has probably experienced at least once: after going on a strict diet for a couple of weeks and being careful with everything that you eat, you treat yourself to a weekend where you eat whatever you want because you feel like rewarding yourself.
On Monday, you stand on the scale, and you're 8 pounds heavier. You despair, you become frustrated, and you feel like all your hard work was wasted. Good news you didn't waste any of your hard work! It's glycogen that's fooling you.
It's deceptively easy to refuel yourself on carbohydrates and replenish your glycogen levels. A typical endurance athlete, for example, requires around 500-600 g of carbohydrates a day to perform at optimal levels.
500-600 g of carbohydrates might sound like a lot to you at first, but consider that unless you actually are an athlete, your carbohydrate needs will be a lot less. Add this to the fact that:
One wheat bagel contains

48 grams of carbs

(minus anything you put on it)
One slice of pizza contains

35.66 grams of carbs

(and do you ever eat only one?)
One serving of lasagna with meat can contain up to

40 grams of carbs

(again, just one piece?)
One cup of steamed white rice contains

45 grams of carbs

One 12oz can of soda contains

35 grams of carbs
Since many popular foods are so rich in carbs, it's not very hard to refill your glycogen stores in a day if you aren't watching your carb intake, or are choosing not to for a special occasion.
By refueling on carbs, you're replenishing your glycogen levels, and water is binding to it. So, you haven't sabotaged your goals; you've probably put on water weight. Watch how fast you will lose this weight again if you reduce your carbohydrate intake.
However, glycogen isn't the only molecule that can retain water. There are others that influence your water and your weight, which leads to the next point…
3. You're retaining water due to your salt intake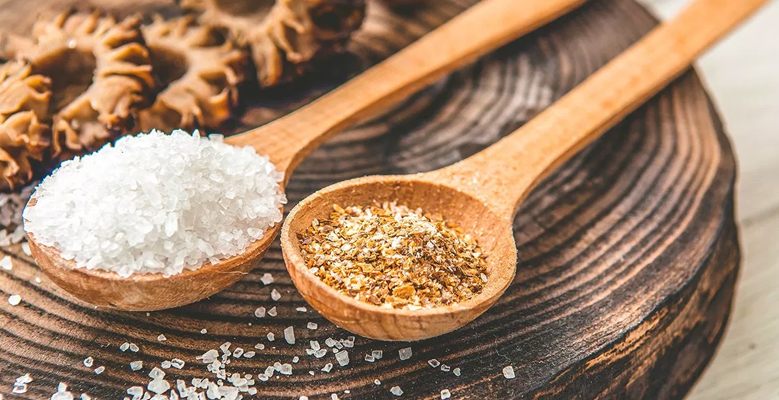 Salt (or more accurately, sodium) is everywhere and extremely hard to avoid. It might not surprise you that a single patty cheeseburger contains over 500 mg of sodium (nearly a quarter of the daily recommended levels), but would you be surprised to know that the ranch dressing you're putting in your salad contains over half that, as much as 270 mg? Or that a tablespoon of soy sauce that you're using in your healthy, vegetable-only stir-fry has 879 mg of sodium? Little surprise that the Mayo Clinic estimates that the average American consumes about 3,400 mg of sodium a day: close to double what's recommended.
Sodium is linked with water retention, and it is the job of your kidneys to expel unneeded sodium out of your body. Until your kidneys are able to do that, you will temporarily be holding onto extra water. If your daily water and sodium intake habits change from day to day, this can contribute your holding onto differing amounts of water, which will cause changes in your daily weight.
So, if you were on a diet but flooded your body with more salt than you normally have, you can expect to see a temporary increase in weight. It doesn't mean that all your hard work is for nothing; it just means that you're experiencing additional water weight because of the extra sodium in your body.
However, there are other factors other than diet that can lead to fluctuating weight on the scale, including…
4. Your muscle gains are outweighing your fat loss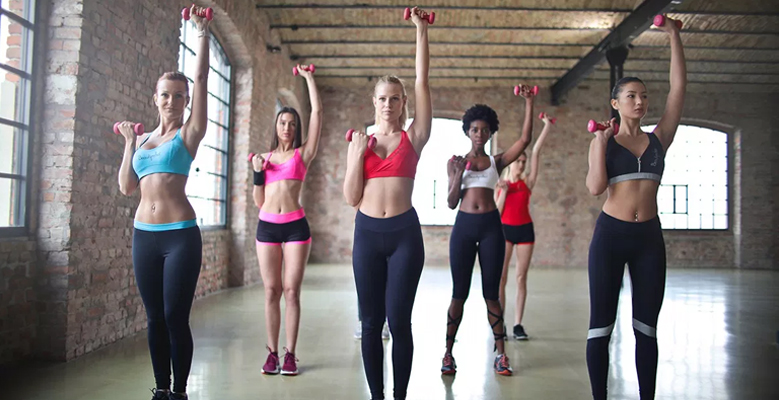 If you're lifting weights as part of your strategy to burn fat and lose weight, you're doing something right! Adding resistance training to your fat/weight loss plan is a great way to protect and preserve muscle loss as you subtract fat from your frame.
However, if you're new to weightlifting and you're pushing yourself hard, you're going to see some things on the scale that may surprise you. Your weight might actually not go down; it might go up! Why?
This is because as you are losing fat, you are replacing that weight with muscle. Your weight may not go down, but your body fat percentage will.
For example, let's take a 117-pound woman and assume she has 38.6 pounds of fat mass, 78.4 pounds of Lean Body Mass, and 42.3 pounds Skeletal Muscle Mass. That's consistent with a body fat percentage of 33%, which is slightly over the normal range for women (which ends at 28%).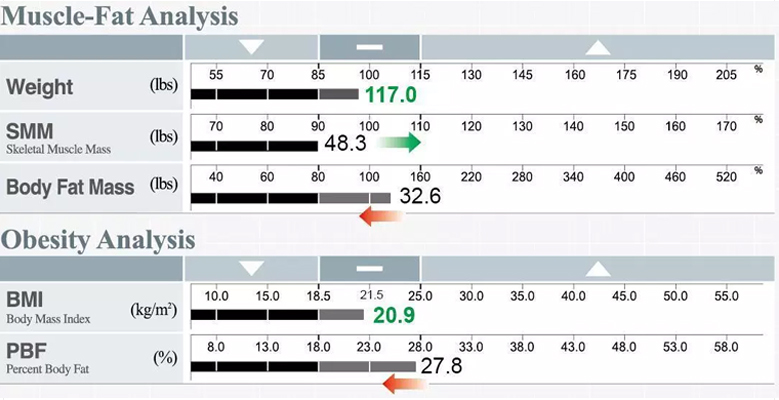 Categories
Trending Articles