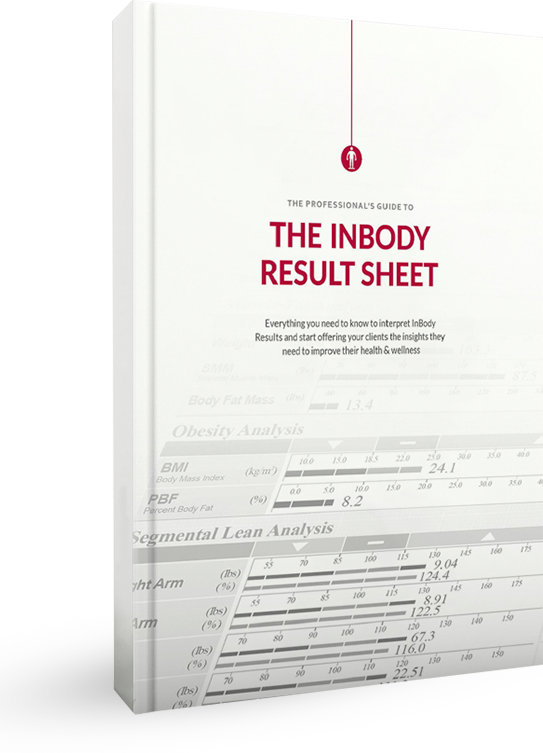 Free EBook
Professional's guide
Learn how to read, understand, and use the InBody Result Sheet to maximize your business and validate your programs.
Download Now
Everything you need to know to interpret InBody Results and start offering your clients the insights they need to improve their health & wellness.
The InBody Result Sheet, if used properly, can be one of the most powerful tools at your disposal to guide, train, and care for your clients in ways that were never before possible. However, to unlock the power of the InBody Result Sheet, you need to become familiar with how it reports information, and even more importantly, what you can do with it.
Packed into the InBody Result Sheet is the health and fitness information that anyone who deals with the health and wellness of their clients absolutely needs if they want to be the best professional they can be.
Read More